Ethical Class List
Acting Classes Verified to be Following Our Code of Conduct
Please keep in mind that just because a class is not on this list, it doesn't necessarily mean that it is not an ethical class or not a good class for you individually.
We verify our classes through testimonials from past and current students. All classes on this list have agreed to our code of conduct and have confirmation from students that they are indeed following the code.
Rakefet Abergel, The Kid (F)Actor
"As a working actor and casting director, I have the information necessary and the years of experience required to mentor young actors. I want them to have fun, and I want them to be creatively open. I also want them to help them find a career path as young actors. Rejection and perseverance are issues that ALL actors deal with. For young actors this can be even more challenging. I will unlock their sense of play, and imbue them with the kind of enthusiastic determination they need to succeed in the film and television industry – and in life."
-Rakefet Abergel
The Kid (F)Actor offers acting classes and private coaching for kids and teens. For more information, click here.
Acting Resource Guru and The Table
Acting Resource Guru (ARG) is a free online resource hub and community for actors founded by working actress, Ajarae Coleman. Our core values are ownership, leadership and community over competition, and we teach actors to take a proactive approach to creating the artistic career they truly desire. Our premium membership, The Table, is an online community, marketing classroom, and coaching service for ambitious actors of all levels. If you want to develop the mindset and the business skills to take your career to the next level while enjoying the process, The Table is for you. The doors to The Table are open a few times a year. Join the interest list at ClaimASeat.com, and we'll notify you!
Click here to access tons of free resources!
Matthew Arkin
"The highest goal of the dramatic arts is to heal the individual, the community, and world by sharing truth. My studio is dedicated to the study of craft in pursuit of this goal. The greatest gift an actor has to give is his or her self, and he or she can best heal and repair the world through self-knowledge and self-revelation."
-Matthew Arkin
Matthew Arkin is the founder of and teacher at Matthew Arkin Studio, where he teaches the Hagen technique. For more information, click here.
Robyn Cohen, The Cohen Acting Studio
"The Cohen Acting Studio was born from the desire to take actors to the next level in their careers, and a passion for them to GROW in their artistry.
It was built upon a commitment that students have EXCELLENCE, JOY and MASTERY in their acting work and in their lives.
The studio is a space to inhabit ones brightest and fullest potential. It is a center for learning where artists can gain power, command and skill in their Acting Technique.
Our mission is to have your unique, innate abilities emerge, and come to life in the hands of great writing. The Cohen Acting Studio exists to have you MEET YOUR TALENT as you expand and explode your creative self-expression. Overall, the classes are designed to have you grow as Artists, Performers, and as a Human Beings."
The Cohen Studio offers ongoing acting classes. For more information, click here.
Scott Freeman
"The Freeman Studio was founded to provide a Place for Actors.
A place that treats them with respect, in a nurturing environment and at a peer level equal to their talents.
A place where working professionals can continue their artistic growth, and promising actors can develop their talents.
A place where actors can enhance their artistry and careers at the same time.
In all we do, we are governed by what will be useful and meaningful to actors."
The Scott Freeman Studio offers ongoing classes, workshops, and seminars for actors, including those taught by directors, writers, casting directors, and producers. For more information, click here.
Amy Greenspan
"As a coach, Amy believes in helping each actor create a developed character based on script analysis and personalized choices that combine the given and imagined circumstances with the actors' unique voice, heart and point of view. Acting is not a one size fits all art form as each artist has a singular instrument and each actor works differently from the next. In working with Amy, she will help guide you to think beyond the page and to do the most specific, personal and fully realized work that you can do. Amy creates a supportive and encouraging environment to help her clients make something they are proud of."
Private acting coaching based on script analysis and personalized choices. For more information, click here.
Anna LaMadrid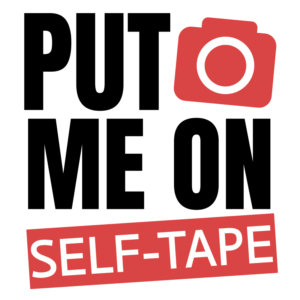 "Anna's main goal is to empower actors to take control in all areas of their storytelling and re-discover the joy that comes from owning your own work."
In 2017, Anna LaMadrid founded Put Me On Self-Tape – a self tape studio that provided coaching with EVERY session. She began teaching classes with Alyshia Ochse (from That One Audition podcast) in May of 2020 when she saw a need for actors to rise up to the new technical demands of an industry that was transitioning to primarily self-tape audition. In March of 2021, she founded The New Triple Threat™ – the first online actor training membership platform. The membership helps actors cultivate the healthy habits needed to establish and sustain a career by incorporating the pillars of BUSINESS, TECH, and CRAFT into our courses and curriculum.
Throughout the year, they open up their LIVE classes to non-members. For more information about the membership, click here.
To book a self-tape in-studio or virtual coaching session or check out upcoming live classes, click here.
Michael Laskin, Michael Laskin Studio
"The actor's path today begins with two questions: Who are you? What do you know? By leading an examined life, you will gain greater confidence, which translates to artistic growth, ever improving performances, and renewed love for this pursuit."
Acting classes, private coaching, audition technique, and Shakespeare taught by Michael Laskin and his expert staff. For more information, click here.
Lauren Lovett, Speak Well
"Every person has a unique way of expression. As artists we express as ourselves as well as through the characters we play. Fill out the role you're playing so they are as interesting and as specific as you are."
Voice embodiment and dialect coach. For more information, click here.

Jeffrey Marcus
"By training actors to fully develop their imagination, focus and concentration, relaxation, sensory awareness, improvisational skills, character work, and relationship abilities we can flow with more power than we ever thought possible. It is my goal as an acting instructor to guide you through a path that will develop each of these strengths."
Scene study with cold reads, improv, and audition technique in a safe, intimate, and honest environment where the students dig deep in their emotional work. For more information, click here.
Andi Matheny Acting Studios
Founded in 2010 with the mission of creating working actors, Andi Matheny's groundbreaking method–combining the core principles of Stanislavski with a pragmatic approach to auditions–has started the careers of hundreds of actors. Andi teaches scene study, on-camera audition technique for TV, film and commercials with online and in-person options. Her book, Act ALIVE!, is based on her program of foundational exercises and will be available in 2022.
For more information, click here.

John Posey
"Since 2015, Posey has taken his nearly four decades of knowledge and experience to the classroom. He teaches scene study, audition technique and even solo live performance classes to students in L.A, (and nationwide and abroad, via Zoom). "
Scene study and acting coach. For more information, click here.
Bryan Rasmussen
Bryan purchased the Whitefire theatre in an effort to support the arts and champion actors. He is a fierce advocate for actors and creatives, and is a wonderful person to know.
Acting coach at the Whitefire Theatre. For more information, click here.
Side of the Road Studio, Crista Flanagan
Side of the Road Studio is actor training brought to you by Crista Flanagan. Located in Los Angeles, California, Side of the Road Studio offers classes, workshops and individual coaching designed for the professional, on-camera actor. Both in-person and online training options are available.
For more information, click here.