Articles
Actors Beware: You May be in a Cult
by Andrea Geones
"When most people think about cults, they often assume that they are too intelligent or self-aware to get sucked in.
However, many actors in L.A. have been misled into taking acting classes that exhibit cult-like practices… And they never even realize it.
When I watched the documentariesThe Vowand Seduced, both about the cult NXIVM, I couldn't help but flash back to several different acting classes I had taken in my 15+ years of being an actor in L.A. The coercion and fear tactics that NXIVM utilized were strikingly similar to the tactics used in these acting classes…."
Read the full article here.
The Guru of Toluca Lake: Acolytes Allege a Hollywood Acting Coach Became a False Prophet
By Gary Baum
"Actress Lindsey McKeon had long sensed that something was wrong. That she'd lost herself, been led astray. Like others before her, and many after her, it's why she ultimately left Candace Silvers, the hypnotic L.A. acting teacher turned life coach who didn't just instruct in technique but in the deepest mysteries of personal fulfillment. McKeon left even though her departure meant disconnection from a tight-knit group with whom she'd grown uniquely close, sharing not just pivotal experiences but intimate secrets…."
Read the full article here.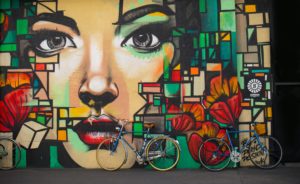 Hollywood and Broadway must stop grooming actors for abuse, or Scott Rudins will still thrive
Kelly Hartog
"When I heard that American film, television and theater producer Scott Rudin had resigned from the Broadway League over the weekend, something seismic shifted in me, hurtling me back to a time and place when I found myself in the clutches of my own Scott Rudin. Granted, it was on a different continent in a different decade, but unfortunately, the Scott Rudins of the world defy time and space.
Though I had been following the Rudin controversy over the past couple of weeks, when artists and former employees began to level allegations of abuse and unhinged behavior going back years, it wasn't until I read a line by Los Angeles Times theater critic Charles McNulty when Rudin announced that he was "stepping back" from Broadway that I connected the dots with my own acting training: 'there are so many theater people who have been trained to believe that they have to put up with this behavior because this is the sacrifice they must make for art….'"
Read the full article here.